Hold Patel Engg With Stop Loss Of Rs 185
Submitted by Sumeet Kak on Wed, 04/06/2011 - 15:46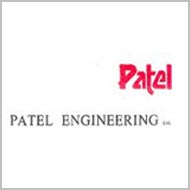 Technical analyst Anu Jain has maintained 'buy' rating on Patel Engineering Limited stock with a target of Rs 206.
The analyst said that the stock can be purchased with a stop loss of Rs 185.
The stock of the company, on April 05, closed at Rs 190.90 on the Bombay Stock Exchange (BSE).
The share price has seen a 52-week high of Rs 500 and a low of Rs 132.50 on BSE.
Current EPS & P/E ratio stood at 16.34 and 11.73 respectively.
On March 22, Patel Engineering announced that it has pocketed an order from the administration of Karnataka.
The deal, which is priced at Rs 160.69 crore, is for up-gradation of Tinthini-Kalmala road.
The said order is likely to be finished within a period of two and a half years.
Patel Engineering Limited (PEL) is a dynamic and progressive Indian Engineering firm dedicated to offering up the complete variety of civil engineering services engaged in the design, building of power houses, hydroelectric projects, commercial building, industrial units, dams, passageways, underground constructions, steel and concrete structures, bridges, marine works, flyovers and national highways in the country as well as overseas.